Saturday, Dec 26th
Pre Trip Report
The Cast -
Me - ADP
DW - Kim
DD - Anna (9)
Crowds, lines, and prices OH MY!!! I expect to be saying that phrase quite a bit in the upcoming week. After all, it is the busiest week of the year at Walt Disney world. The week between Christmas and New Years has been known to bring hoards of people to Orlando since most of the country's school systems are on winter break. Yes, we plan to be one of them braving the elements. However, we know better than to "bum rush" the parks during this busy season. Although we will be visiting the parks we plan to go early and not make a day of it. We've also planned some hard-ticketed events which limits the number of guests who can attend. More on those in a minute.
Two weeks ago I visited Disney World for the meets that took place around the resort. Who could forget the fun we had attending the cool meets and seeing friends at our favorite place on earth. Now it's time to move to a family vacation. Although the meets will almost be impossible to top I do love our family vacations. I must admit, I really did miss my family during the reunion; especially towards the end. Hanging out with friends (tequilla bar..cough...cough..) was loads of fun, and I relish those opportunities as well.
During this trip we are staying at the Animal Kingdom Villas (Jambo House Kilimanjaro Club Level on DVC points. The lodge is beautifully decorated during the holidays. I can't wait to hang out in the lobby on a sofa admiring the Christmas decorations. The Animal Kingdom Lodge/Villas is a very unique resort experience. We love the free-roaming savanna surrounding the resort(s). In fact, we plan on experiencing something this trip I've wanted to try for many years and just haven't had the chance; The Sunrise Safari.
Some of the things I'm looking forward to on this trip:
- Seeing Cirque Du Soleil - La Nouba for the first time
- The Candlelight Processional
- The Sunrise Safari
- Watching Anna go through the Pirate League
- Spending New Years Eve and New Years Day at Disney World
- Seeing New Years Eve fireworks
- Warmer weather than central Indiana
- As Always....Seeing friends
During the upcoming week I'll be posting photos and writing about our daily adventures as they happen. Our flights leaves tomorrow morning and we should arrive in Orlando around 1:15PM. I've said this before, but 11 months ago, to the day, I booked our stay at AKV - Kilimanjaro Club and now it's finally upon us. It's a reminder of how fast time flyes. 11 months of waiting for 8 days of fun and excitement.
Let the fun begin!
Next Up:
- Arriving in Orlando
- Checking Into AKV
- A visit to the Animal Kingdom
- Mickey's Jingle Jungle Parade
P.S. Here are some photos I took a few weeks ago during the Reunion
Gingerbread House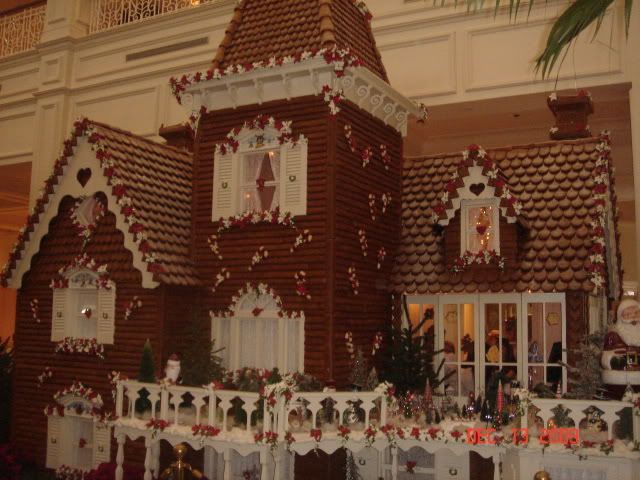 Castle Lights
Dolphin Christmas tree
Princess Tiana
Beginning of the Candlelight Processional
Disney Dream cruise ship model
Green Army Men skit
Silly Spud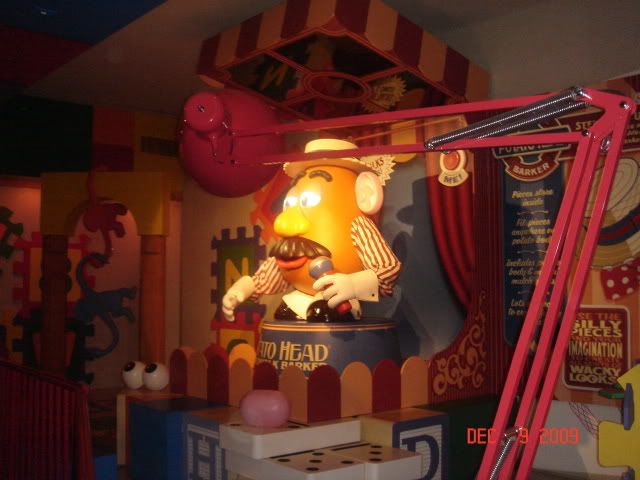 Citizens of Hollywood streetmosphere welcoming guests to Hollywood Studios