Saturday, September. 5th
Hi Everyone,
On Saturday, September 5th we held our 2nd annual Indianapolis Labor Day Disney Meet. Here is a report from the meet along with some pictures.
Phew! What fun! Thanks to everyone for coming out Saturday. We had a great time! A total of 75 plus were in attendance today. All the food and activites were great. Thanks to everyone for participating in all the activities; especially the silent auction. We raised $1500 for Give Kids the World throughout the course of the meet. GREAT JOB EVERYONE! And, special thanks to everyone who donated an auction itme or prize to the meet. Your generosity is much appreciated and helped make the Indy a meet a success for all the right reasons.
A meet like this doesn't happen without the help of many people. Thanks to everyone who played a role in making the meet a success. Just seeing the food on the table was an accomplisment. The food was awesome, and some dishes were over the top. A special thanks goes to Jason, Susan, Brandie and Matthew for doing such a wonderful job wit our Tiki Corner which included authentic Dole Whips and great cupcakes!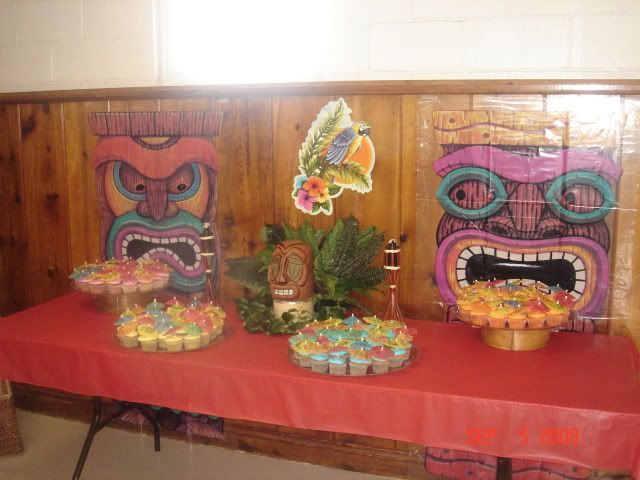 Thanks to everyone who supplied food for the meet. The table was full of great food to sample. Yummmo!
Somebody brought Mickey rice krispy treats!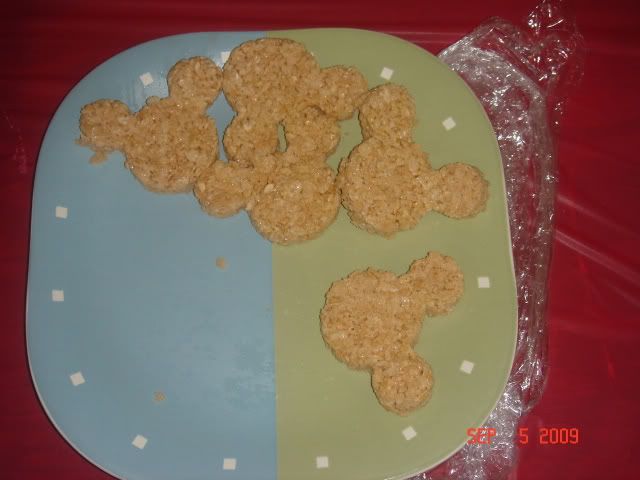 We walked into the hall this morning and everything was empty as we expected.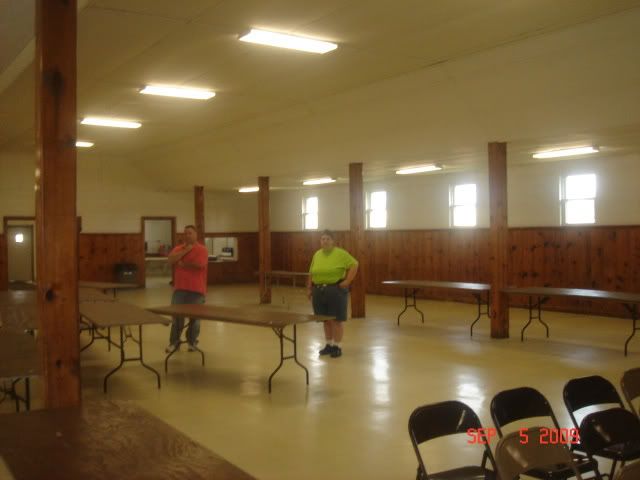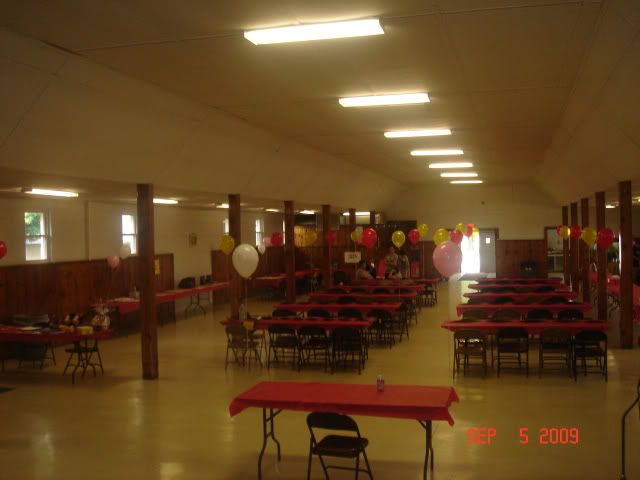 In the opposite corner of the hall we had kids activities. The kids activities included Art of Disney Animation drawing class, coloring, limbo contest on the front stage, Nemo Hot Potato game, and a Kidcot Fun Spot where the children could decorate their own Kidcot mask.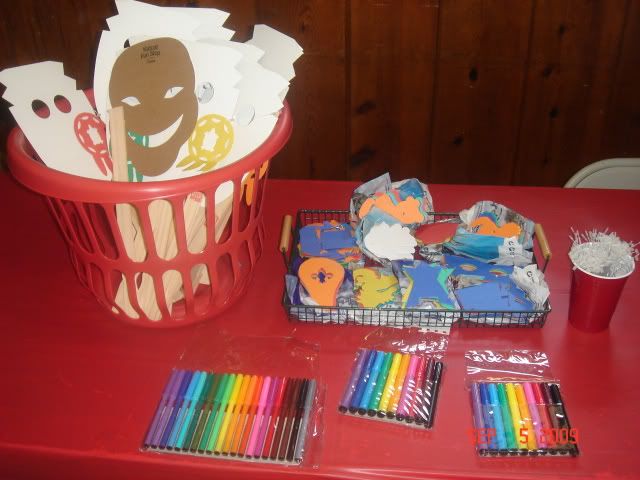 Art of Disney Animation drawing class
Part of the meet included a silent auction table which included items like a 7 night stay at Sheraton Vistana Resort and much, much more. Together we raised $1500 for Give Kids the World. Thanks Everyone!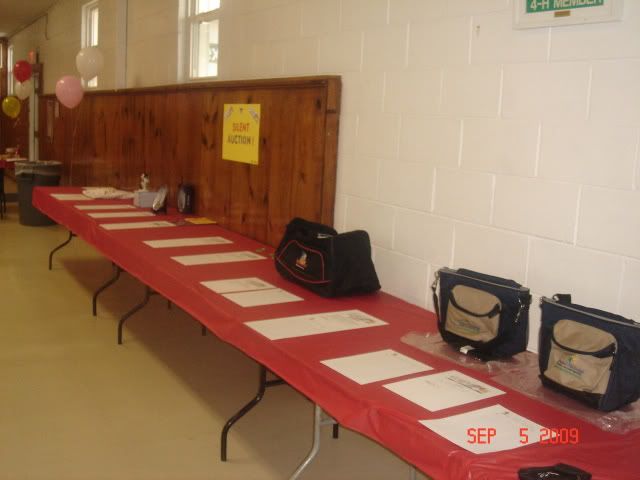 So, another Indy Meet has come and gone. It was great seeing everyone again. This time we did something truly amazing. We raised money for a very worthy cause. It just goes to show you, having fun and doing something life changing at the same time is possible.