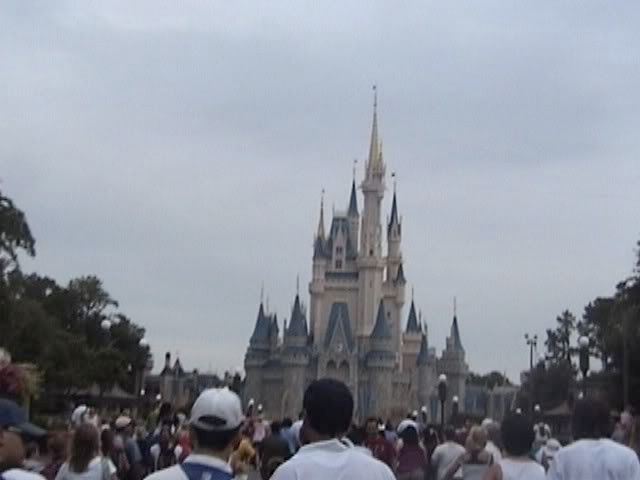 I always believed myself to be the only "character" who never worked for Disney or anything Disney-related (except for the one month that I was employed at the AMC movie theaters during the summer of '96, but that's another story), and truth be told, the only Disney characters worth visiting were ones that were loved and admired by small girls. I knew it, and so did my sister, that they were not really meant for people like me... or so I thought.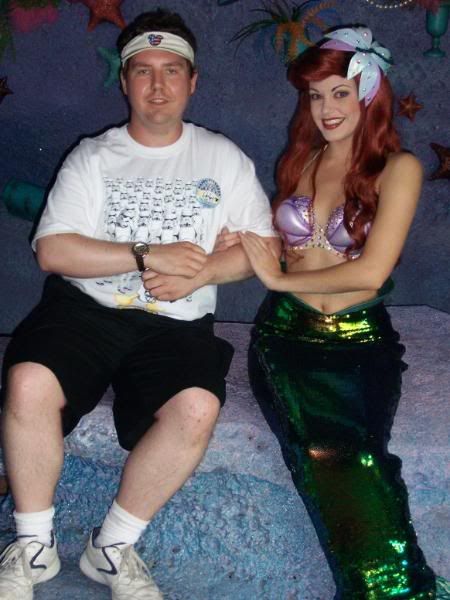 As I was meeting Ariel here, I had mentioned to her that this would probably be the last time I got to see her again, explaining that my sister believed that I'm not the kind of person to be meeting up with characters of any kind. Ariel disagreed with me and said I could come back any time. With the new-found confidence I obtained from Ariel's Grotto, I set off to meet as many characters as I could think of.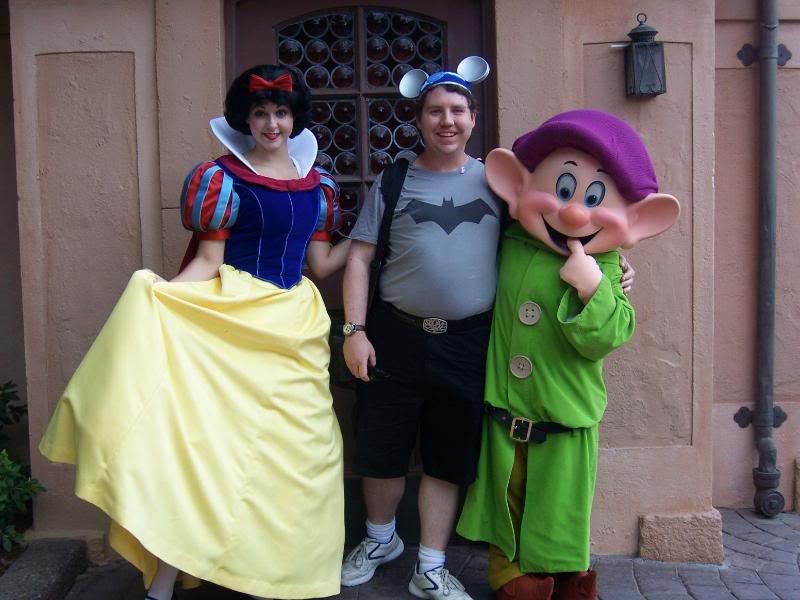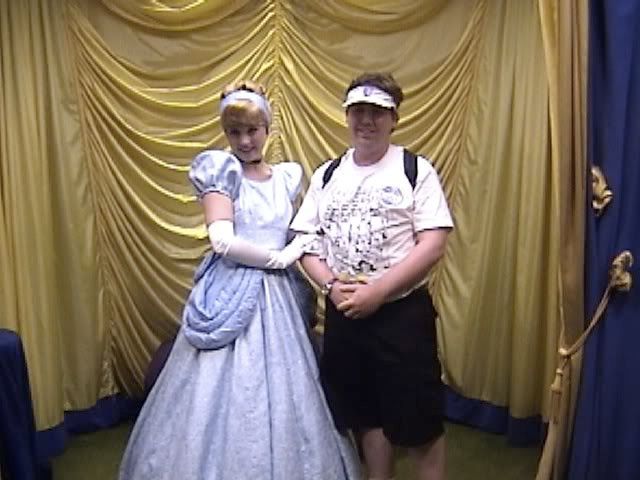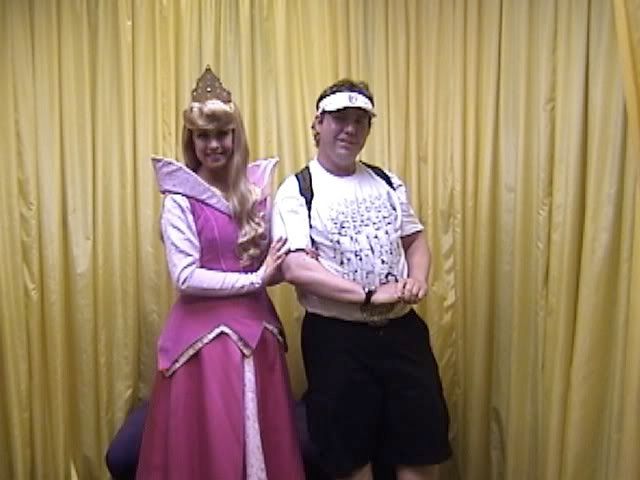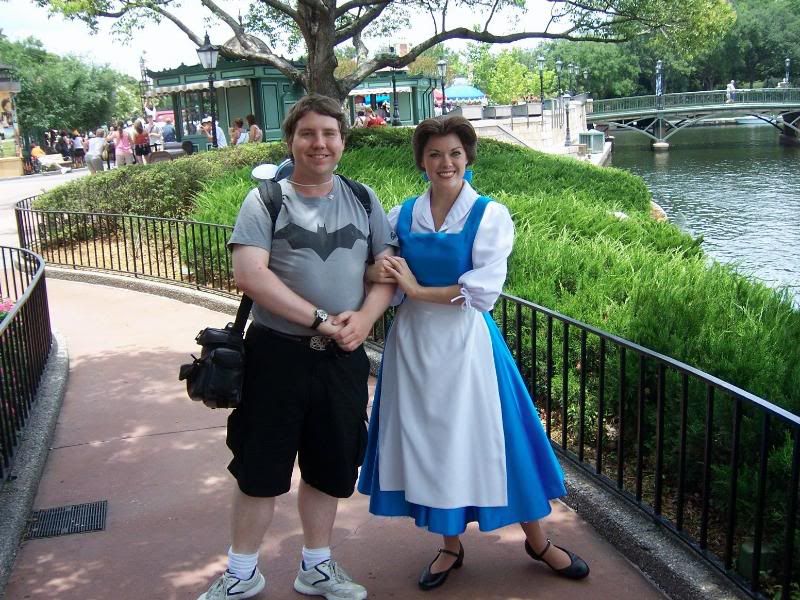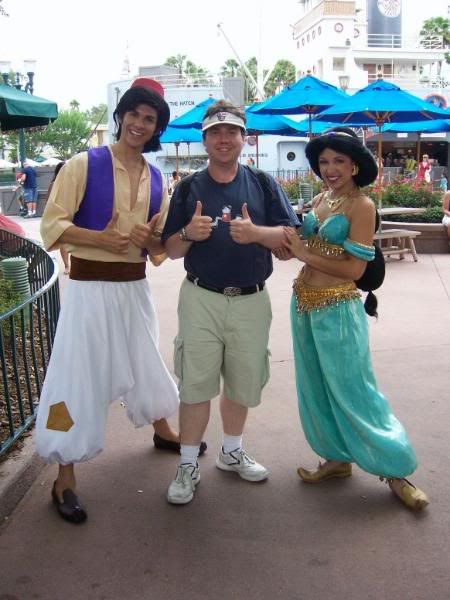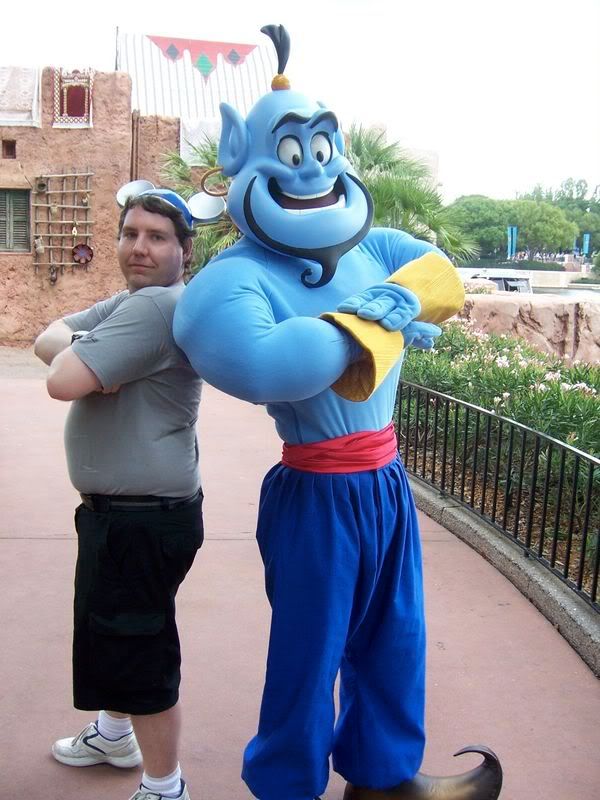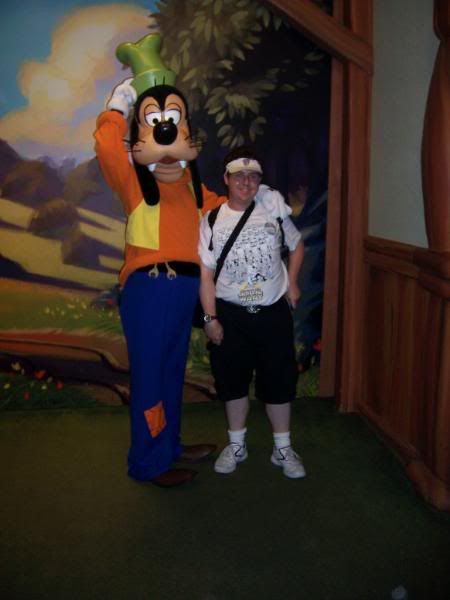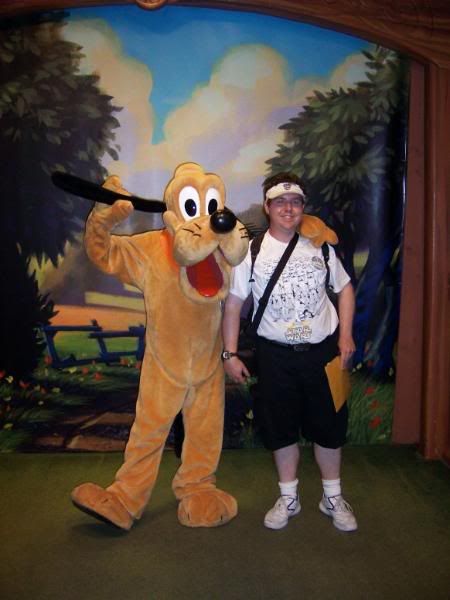 http://img.photobuck...onald070308.jpg
Even though the Princesses are interesting to chat with, in the extremely short time that I have to chat with them, I have more respect for the non-face characters because of a lesson I learned from this guy:
http://img.photobuck.../smurfatcon.jpg
http://img.photobuck...ters/Still6.jpg
I had thought that my day of meeting characters were over and done with until I found this trio over by Fairytale Garden. I did not get a chance to see the Storytime with Belle because all the showtimes were full up (you could hear the CMs barking from the Tea Cup ride), and because I can never get a chance to play The Beast, but Lady Tremain and her "beautiful" daughters were sufficient entertainment for me, and pretty much everyone else in the area. I discovered them on YouTube you know, and to be quite honest, these were the characters I could best associate with.