Although most of these moments happened out in DCA, the part that really made this story funny took place in DHS.
I always maintained that if you want to have fun with the characters you need to "dress for success" such as having them on your shirt or pins of them on your lanyard. However, as I learned on my last Disneyland visit, this can lead to unexpected results such as hungry characters and others trying to kill you.
Oh my day had started out innocently enough. Chip and Dale pretended to be airplanes before I met them.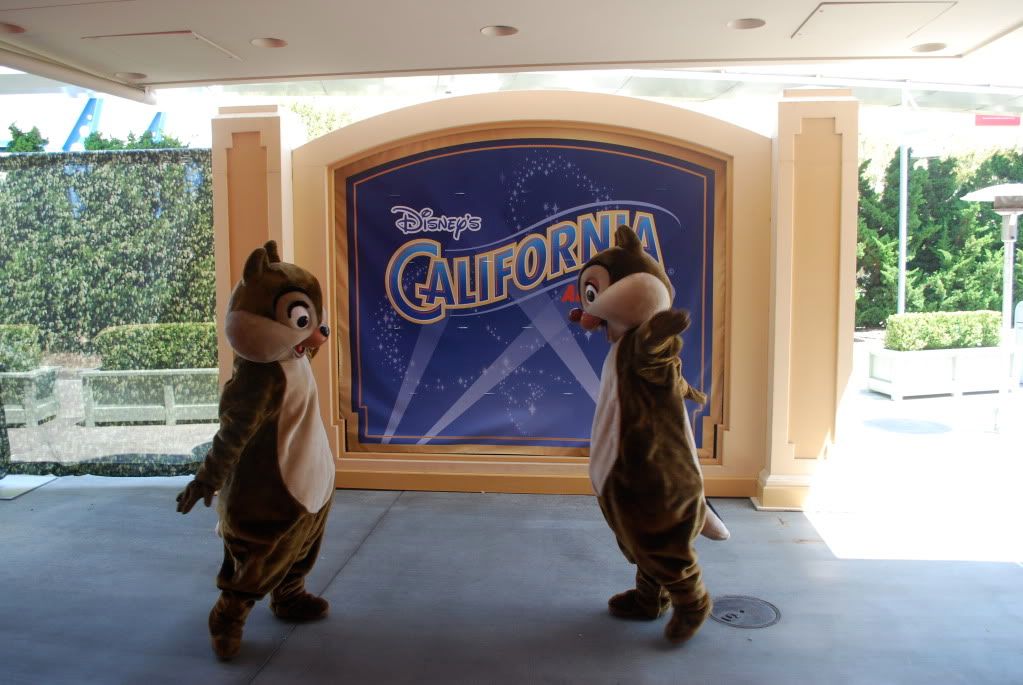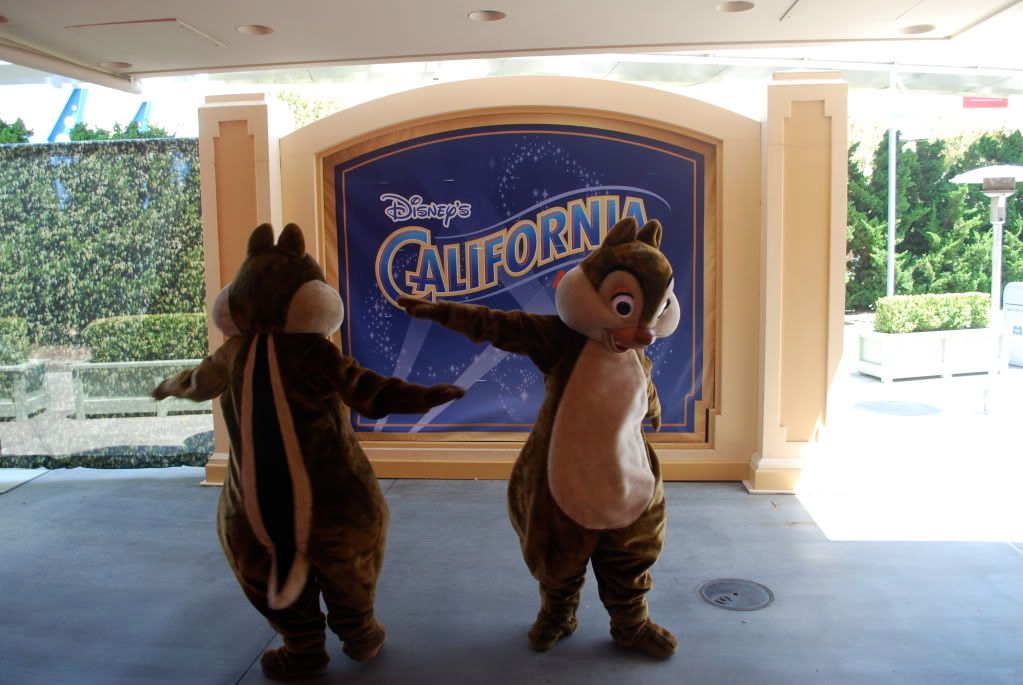 After examining my pins and discovering that they had made the cut (as Ewoks), Chip showed his approval by kissing the pin. Not to be outdone, Dale decided that he would eat the pin.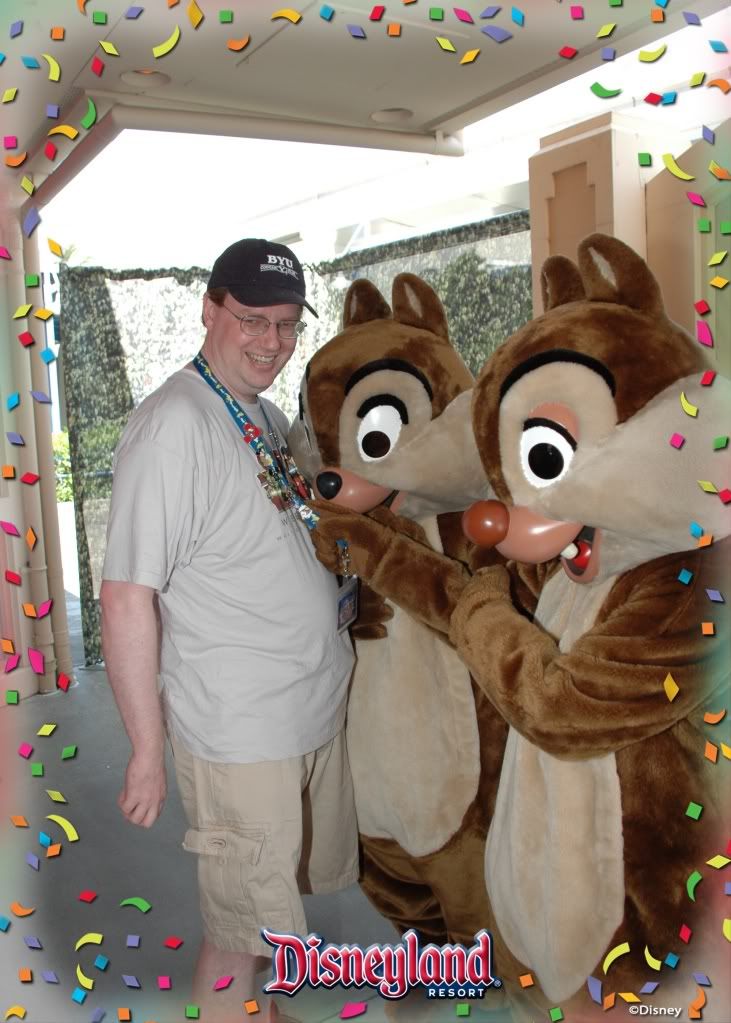 After the CM questioned him about metal not being good for you, Dale responded by rubbing his tummy.
After that I found Goofy over the backlot of DCA so I decided to go see him too. The guy before had to hold Goofy up because he was close to tipping over, so I had to run in there and catch Goofy before he fell down. So after I saved Goofy from falling down, how does he repay me? He tried to kill me. After careful examination of my pins, he pointed to the Jedi Training Academy pin of Jedi Mickey fighting Darth Goofy, and responded by holding his arm out and force choking me. See I even have proof.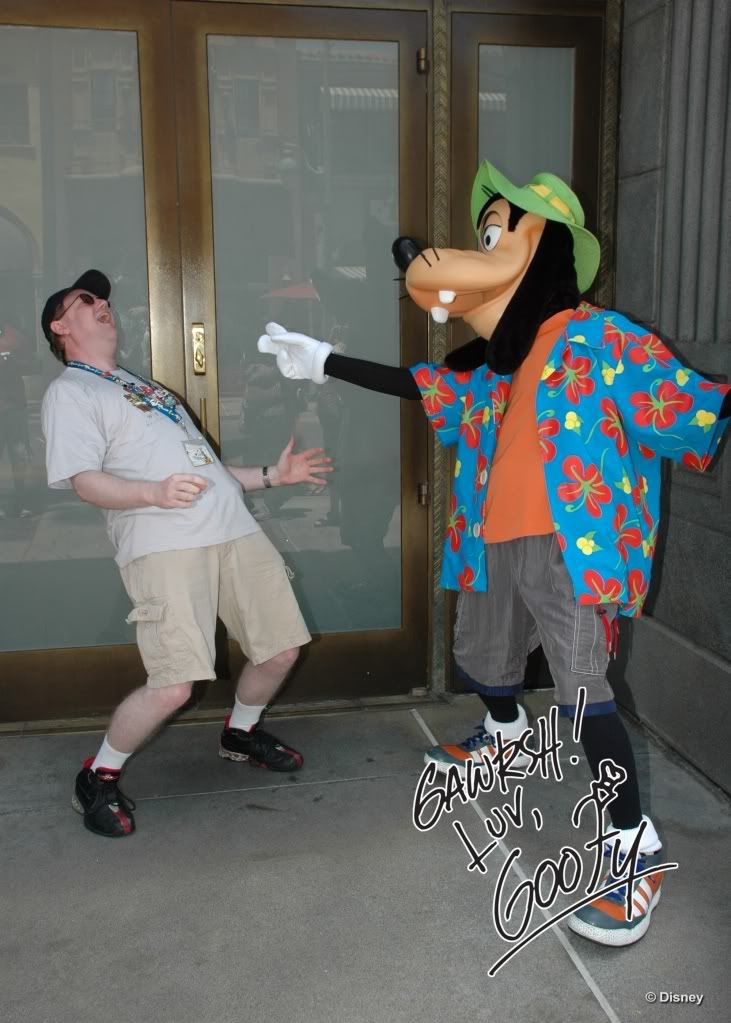 The irony here is that the last time I'd seen him was during Star Wars Weekends. Apparently Sith Lords need to go on vacation too.