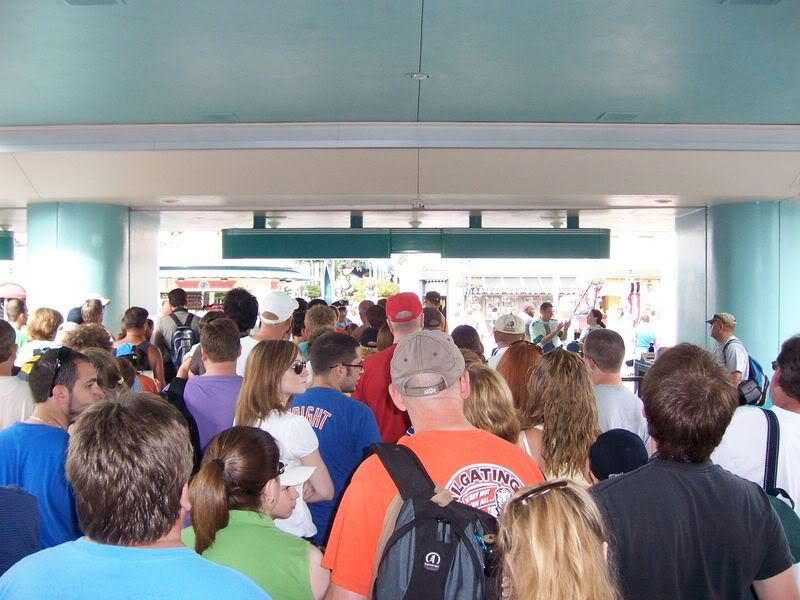 At first, it looked hopeless getting in and ensuring my position as the head Fast Pass holder for TSM, what with the turnstile computers being down and everybody getting diverted into one line, waiting what seems to be forever...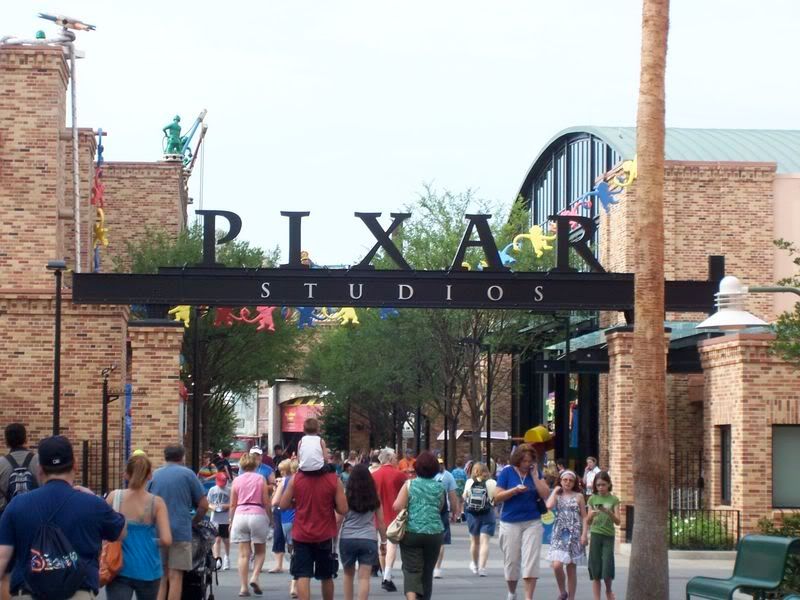 ... but once we managed to get inside the park, Pixar Place was the first area we headed to. I'll admit it, I don't miss the Mickey Avenue soundstages (even thought I've made my peace with Sorcerer Mickey), and I guess this will be a good substitute as any. I just wonder what else they weill do with Pixar Place.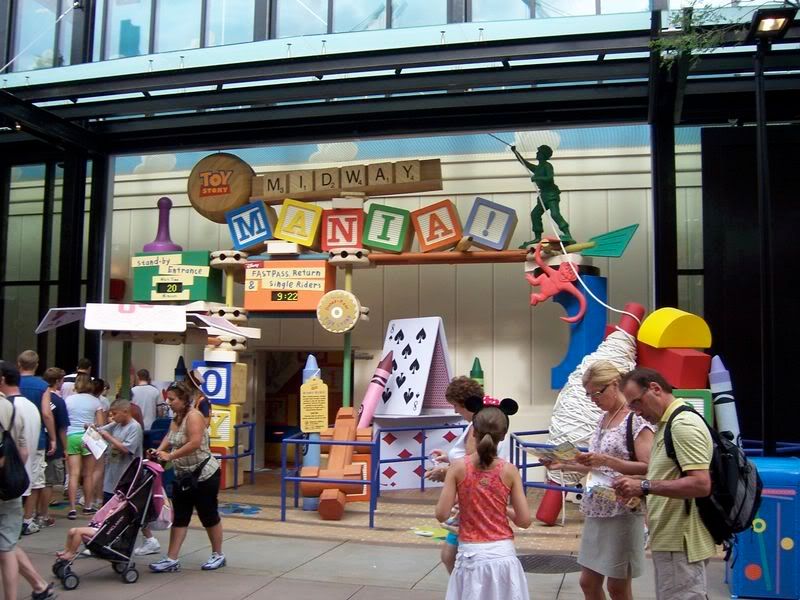 Enough from me, here is what the outside of the ride looks like. My sister and I got our Fast Passes already, but the standby wait was only 20 minutes. This was good enough for us, and personally, I would prefer the standby line as it has lots of eye candy. We even found a Hidden Mickey or two.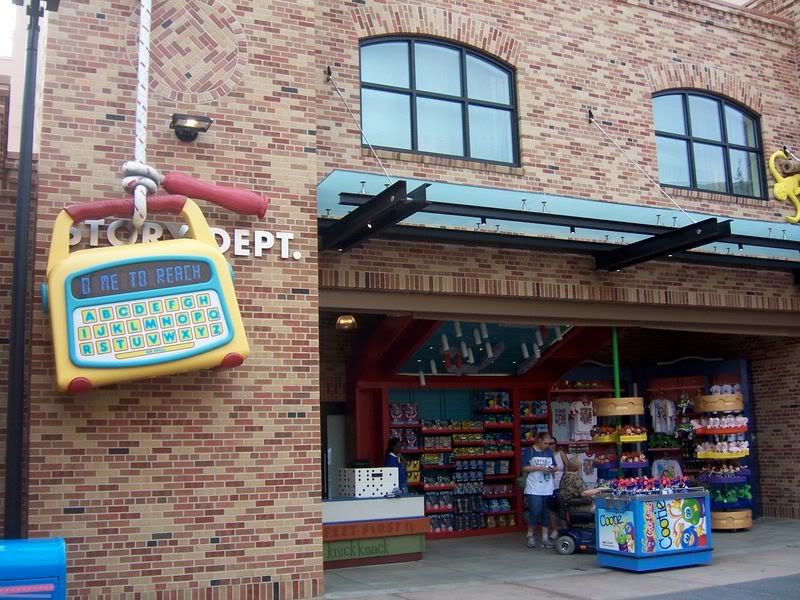 Now here is where I got my T-shirts mixed up. I thought the shirt that cost $40 was the SWW with Stormtrooper Donald. Turns out it was the Mr. Potato Head TSM shirt. Either way, it's still way too expensive for just a shirt.
Now this had me laughing. This just proves my theory that behind every popular toy there is a mass media marketing scheme, which was the entire premise of Toy Story 2. Too bad it's virtual cereal.
"Enough of the cereal story, SP. What did you think of the ride itself?" Oh, I'll tell you what I thought about the ride. It was one of the most funnest interactive rides I've ever experienced. I'm not ashamed to admit that it blows Universal's Spider-Man right out of the water. In fact, I would not be surprised if spies for Universal rode TSM and decided, "Hey, let's upgrade our Spider-Man ride to make it more interactive."
Unfortunately, my sister beat me twice in the two games that we rode.
I will have more "Photo-Vision" reports as they become available.