Thursday, July 30th
The Cast
Aaron - ADP
Kim - DW
Anna - (9) DD
Hi Everyone,
We've finished our 4 nights at the Royal Pacific Resort at Universal Studios. I wanted to pick up my trip report right here for the readers of Studioscentral.com since most of you would be interested in our Disney World experiences; especially at the Studios. So I will be posting right here each day until we leave WDW on August 9th. We plan on staying 8 nights here at AKV Jambo (2 nights in a standard room and 6 nights in the Kilamanjaro Club Level). Then 2 nights at the new Bay Lake Tower.
We've transitioned from Universal to Disney World. We checked into AKV Jambo a little while ago. The resort is still very beautiful. We are planning on heading down to the pool, and then later heading over to Downtown Disney for some shopping and dinner. On Saturday we are moving up to the Kilamanjaro Club Level. We are really looking forward to it.
We had some friends who live near us in Indy drive us from Universal to Disney World. They even made a stop for us at the nearby Wal-Mart on 535. We can't thank them enough!
Here are some photos I took as we transitioned between the resorts.
The RPR check-in check-out desk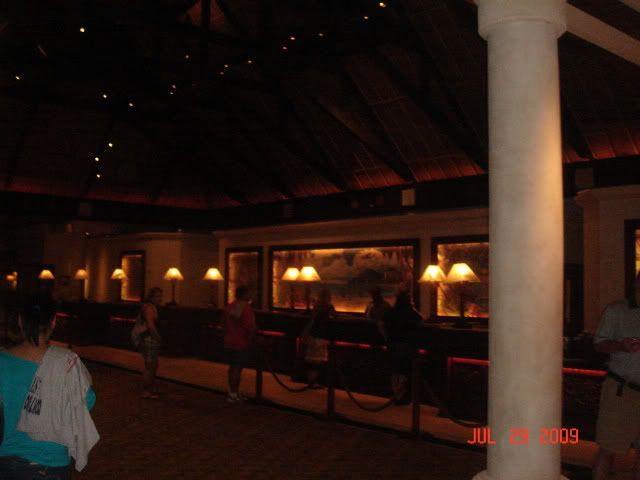 The courtyard near the RPR lobby
The main entrance to the resort. A bridge lined with frogs welcoming you to the South Pacific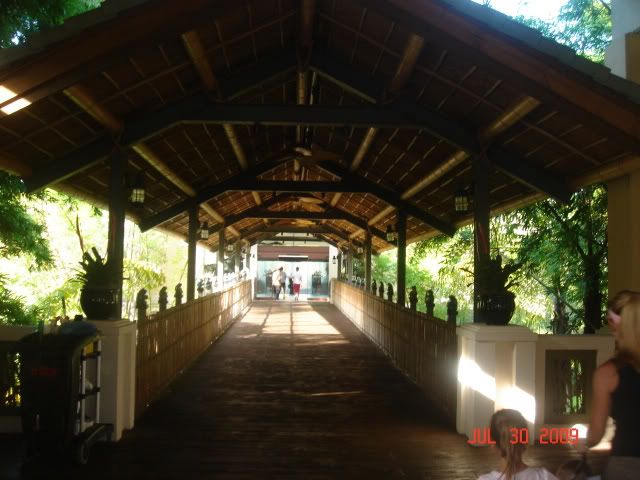 And finally, walking into the lobby of AKV for the first time. Nothing beats the feeling of walking into this resort lobby. The resort has a distinct smell that seems to welcome you and reminds you your on vacation.
I'll be back with more later from Downtown Disney and Raglan Road.
More to come!